Post Date: 17.4.2017
Author: Adarsh Verma
Short Bytes: BitTorrent is an easy method of sharing and downloading the content of our choice. But, the increase in illegal downloads has forced law enforcement to keep a close eye on happenings in the BitTorrent. So, the use of services like VPN and proxy servers is heavily recommended for torrent downloading.

BitTorrent is one of the most common protocols for transferring large files like videos, movies, games etc. Various surveys keep telling us from time to time that BitTorrent is responsible for about 50% of all the internet traffic. However, the increasing use of BitTorrent networks for downloading and sharing illegal content has forced the law enforcement to keep a close eye on BitTorrent usersí activities.

The direct impact of the law enforcementís actions can also be seen on the shutdown of many popular torrent websites. If youíre a torrent user, you might be familiarised with some of these developments that Iím mentioning here.

Thereís no denying the fact that torrent downloads arenít safe like before. Even if when youíre downloading legal content like open source Linux operating systems, in some countries, government agencies are continuously watching you.

So, what to do? Iíve written a couple of articles in the past around this issue. But, here, Iíll be directly answering this question. There are some popular ways to go invisible and anonymise your torrent downloads. Using appropriate tools and services like VPNs, you can continue downloading torrents without any worry.

Using VPN and proxy services for anonymous download
Just in case you donít know how a Virtual Private Network (VPNs) works, you can read our detailed article on the same. A VPN lets you bypass different geographical and ISP restrictions. As it encrypts all your web traffic and gives you a new IP address, itís impossible for anyone to sniff your web traffic. This way law enforcement canít track you.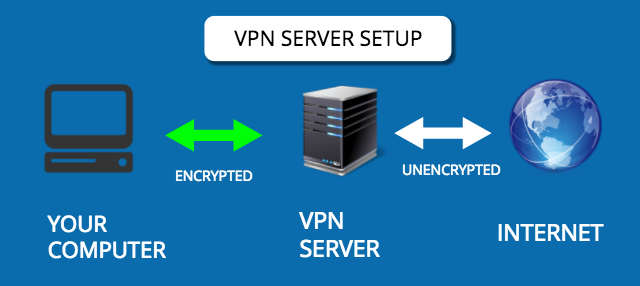 When you use a VPN, the encryption process takes place before your data is transmitted to your ISP. But, why isnít VPN so popular? Why isnít VPN services being used by everyone around us? The actual reason could be peopleís unawareness that doesnít make privacy a chief concern. There are some more myths hovering the VPN services that must be busted.

Private Internet Access, ExpressVPN, IPVanish are some of the good VPN services that you can try out. There are other options too.
It must be noted that apart from your BitTorrent client, a VPN service tunnels your entire traffic and clocks it. It can also let you watch location restricted content on services like Netflix, Hulu, HBO Go, etc.

There are some good proxy services too, like BTGuard or HideMyAss, which allow you to hide your IP address from the public. It works with all major BitTorrent clients. Please note that if youíre going ahead with a proxy software, you wonít get the benefit of encryption. Also, a proxy simply anonymises the traffic of a single application. You can read about the differences in detail in another article.
After setting up your VPN or proxy, you can visit sites like DNSLeak to test if your DNS is leaking. By visiting sites like iPleak.net, you can further confirm your privacy.

If youíre looking for recommendations, Iíll advise you to go with Private Internet Access or ExpressVPN. These are paid services, but itís wise to afford few dollars to shield your digital life. In the coming days, Iíll be writing a detailed article on how to choose a VPN service to help you out.
Source: Fossbytes.com (Article: How To Download Torrents Anonymously And Hide You IP Address?)